FCKN KRAKEN by TIM&TIM
The new Anno Domini project for Tim&Tim IceCream.
New brutal taste of ice cream from the Tim&Tim IceCream team. Dark refined chocolate and the strongest spicy Kraken rum. Only for men!
And at this project here such manifesto:
Guys!
Leave black ice cream with taste of flowers of an orange tree
to girls also listen.
We have for you a tremendous news. Tim&Tim made for you
brutal most men's black ice cream. Meet — Fckn Kraken!
It is made of selected dark chocolate and legendary strongest spicy
Kraken rum #krakenrum
Any milk, any berries and florets! Only dark-dark
chocolate, strong spicy rum and burned sugar!
Nobody will take away this black ice cream from you because we won't give.
The men only. Yes, quite so. Fckn Kraken is on sale only to men,
only!
It not sweet pleasure, this this testing. Also you remember, all
you undertake responsibility for possible consequences!
FCKN KRAKEN confirmation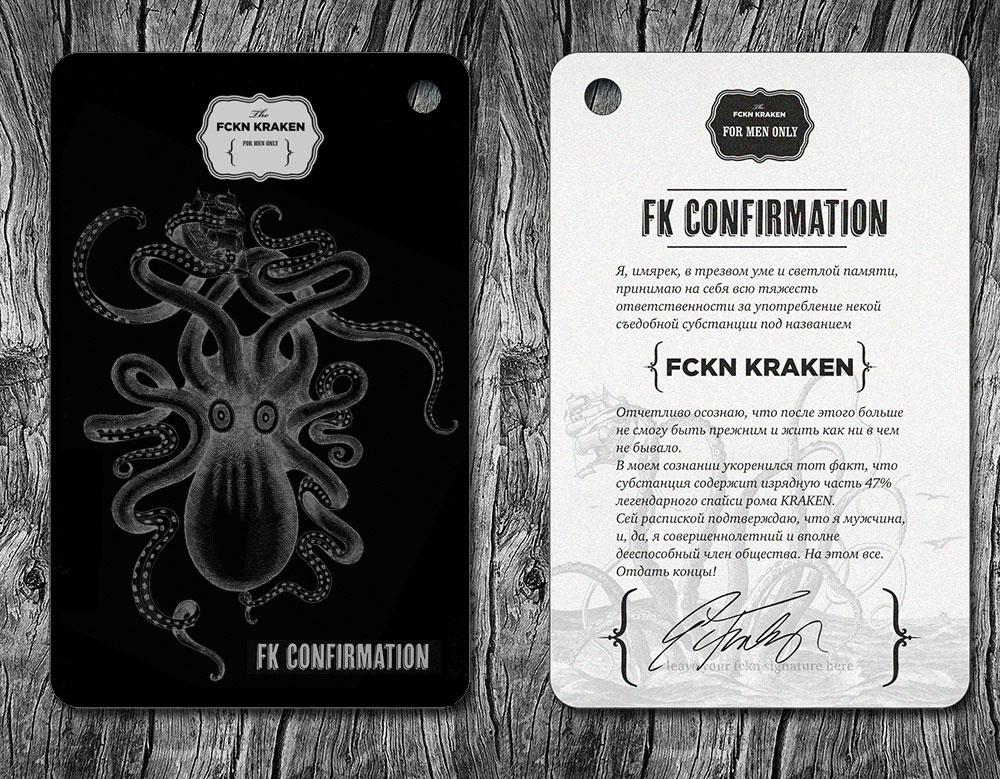 fcknkraken t-short
Back to newslist